Stuffed Medjool dates wrapped in pancetta

Classic datiles con bacon (dates wrapped in bacon or pancetta) is one of the longest-standing dishes at the original Bar 44, from Chef Ambassador Owen Morgan. It seems people can't get enough of them, so they'll never come off the menu. Over the years, though, they have developed into a more sophisticated dish, and we serve them with piperada, a Basque dish of peppers and tomatoes that beautifully complements the smoky, meaty, sweet and nutty flavours of the stuffed dates.
Instructions
Preheat your oven to 240ºC/220ºC fan (gas mark 9)
Heat the oil in a heavy-based pan and fry the garlic over a medium heat until golden
Add the onions and bay leaves, stirring often until the onions are soft and translucent (at least 15 minutes). Add the ñora paste and peppers and cook for another 15 minutes
Add the tomatoes, vinegar, paprika and seasoning, then simmer for about 45 minutes, until most of the liquid has evaporated. You will be left with a rich stew, which can be served warm or at room temperature
Stuff the date with a piece of sobrasada and an almond. Neatly wrap the stuffed date with a strip of smoked pancetta and secure with a cocktail stick
Place the dates on a non-stick baking tray and roast for 15 minutes, or until the pancetta is golden and crispy
Serve on top of the piperada
Bar 44, Bristol
Bar 44 was founded by Owen Morgan, in 2002. Having fallen in love with Spanish food, drink and culture over time, he wanted to bring his favourite tapas dishes and a slice of modern Spanish culture to the UK. Tom Maynard joined Bar 44 six years ago after working for Caprice group in London for 5 years; he is now Head Chef at Bar 44, Bristol. Their menu focuses on impeccably sourced ingredients served with modern touch and a lot of Spanish passion. Support Bar 44 during these times and buy a voucher to be used for a night to remember at one of their restaurants.
Preparation time: 25 minutes
Cooking time: 1 hour 15 minutes
Serves: 6–8
Ingredients
For the dates:
150g Sobrasada sausage, broken into 10g pieces
15 Marcona almonds (regular almonds will do if you can't find these, but the flavour is not as good)
15 extra large Medjool dates, pitted
15 rashers of smoked pancetta (or use smoked streaky bacon instead)
For the piperada:
30ml extra virgin olive oil
2 garlic cloves, thinly sliced
2 red onions, halved and thinly sliced
2 bay leaves
30g ñora pepper paste (if unavailable, use tomato purée)
2 red peppers, cored, seeded and thinly sliced
2 yellow peppers, cored, seeded and thinly sliced
40ml sherry vinegar
4 plum tomatoes, sliced, cored and seeded
10g smoked sweet paprika
Sea salt and freshly ground black pepper
PAIR WITH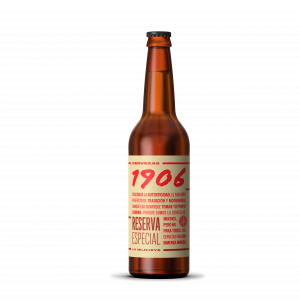 1906 Reserva Especial

A traditional flavour of marked depth and malted notes.
Available from: Greene King online & Wholefoods.