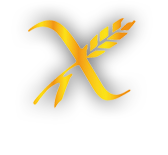 Introducing the new gluten-free beer from Hijos de Rivera, the result of intense work carried out by the brewery's innovation department and master brewers in their objective to create a great tasting beer suitable for coeliacs, via the adaptation of the original recipe of Estrella Galicia Especial.

Gluten Free
Estrella Galicia Gluten-Free is a bright gold coloured beer, produced using an enzyme to break down some proteins in the production process, gluten being among them.
This beer features the crossed grain symbol promoted by Coeliac organisations worldwide. The symbol represents a sign of safety and integrity that is known and trusted by consumers looking for Gluten-Free products.
Appearance
Bright golden in colour.
Aroma
Pleasant and refreshing. The lightly spiced tones of hops stand out.
Flavour
The maltiness balances with a subtle bitter note that lingers in the mouth